M-DRS is a system used for the separation of solids / liquids in water treatment pre-treatment systems.
The system consists of the following parts:
• Multi-disc roller separator with fixed grid and rotating oval discs in AISI304 (or AISI 316)
• Bag filter module for the dehydration of the solid waste deriving from the disc separator
• Filtered storage tank in AISI 304 (or AISI 316)
All these parts are corrosion-free when used in contact with activated sludge.
The system is designed not to block in the presence of fibrous, oily and greasy substances, therefore it can be used on many applications.
Product made in collaboration with:
Quick info
Data Sheet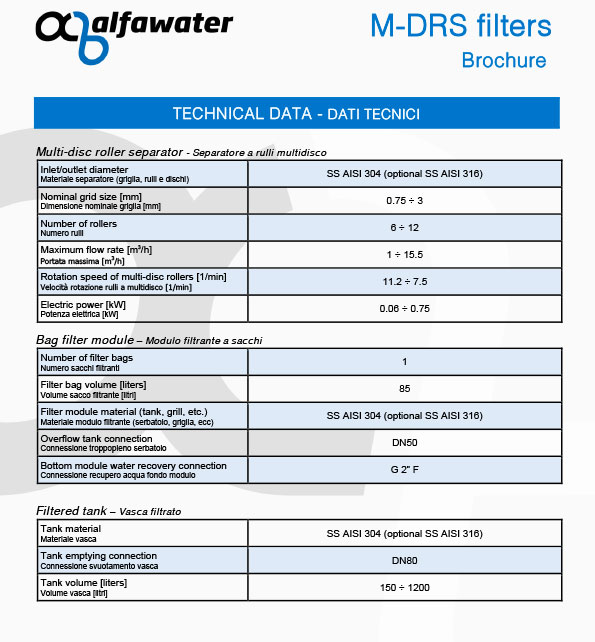 Dimensions